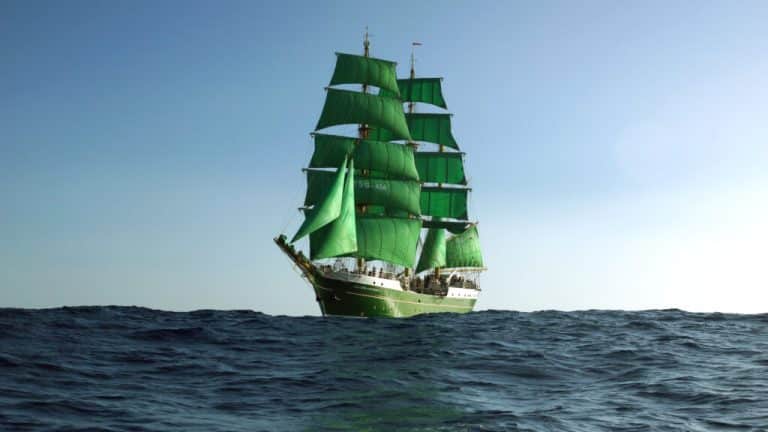 A specialist offshore, chartering and ships agency, Cockfield Knight, has been chosen to take charge of a vessel as part of the Tall Ships Festival, at Hartlepool Marina.
The ships agency, based at Port of Middlesbrough, will be looking after the "ALEXANDER von HUMBOLDT II" vessel, at the festival on 6-9 July.
The four-day, world famous festival returns to Hartlepool after a 13-year hiatus, with a jam-packed schedule with over 30 ships in attendance – making it one of the largest free maritime events in the UK.
Cockfield Knight's general manager, Richard Booth said:
"We are delighted to have been appointed to look after the ALEXANDER von HUMBOLDT II vessel at the Tall Ships Festival.
"It's a fantastic festival for the North-East and the world, to celebrate the maritime sector and we couldn't be more excited to be a part of the celebrations.
"To be appointed to look after a vessel at this global festival and such a high profile event, illustrates the trust our customers place in us." It's the first time Cockfield Knight has been appointed to look after a vessel at a festival of this kind.
Measuring a total of 65.05-metres in length and a height of 37.80-metres, the ALEXANDER von HUMBOLDT II vessel boasts huge masts and a crew made up entirely of volunteers.
Richard continued:
"It's brilliant to see the amount of time and effort that has gone into the festival and hopefully we can all inspire the next generation of maritime workers.
"We are proud of our industry and the festival will undoubtedly boost interest and showcase the sector in a positive light."
The firm, part of the AV Dawson group of companies, acts as Port of Middlesbrough's onsite ships agency. It works with a number of northern ports across the Tees, Tyne and Wear, offering a wide range of services including port agency, ship chartering, freight forwarding and customs documentation.
The free festival is due to attract thousands of people from across the world and will be accompanied by live music, food stalls and family entertainment.